The Goth Clothing Guide: Gothic Clothes For Dark Teen Hearts
Mainstream trends are everywhere – and we're so tired of them.
Being a teen is the hardest part of your life when it comes to figuring out who you are. You might be rocking a full-blown goth style at this point or trying out gothic fashion and clothing for the first time. Either way – we're here to help.
Be a part of the revolution and give your wardrobe a gothic glam makeover.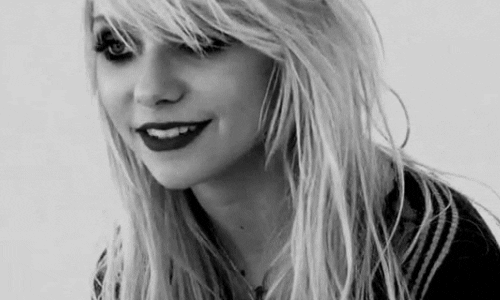 You might be worried about the reaction you'll get for your new dress-sense. Fear not – we have devised this list to provide you with a few essential items to gradually pull you over to the dark realm, ultimately giving you a brilliant beginner goth style.
If this sounds cool to you – let us turn you into that hot goth girl or guy of your dreams, without scaring the sh*t out of your parents. Check out the essential shoes, men and womens alternative clothing and gothic accessories we have picked out for gothic teens below!
Cryptic Clothing 
We know that your style is super important to your sense of self. Therefore, your clothing choices are essential when trying to achieve a great goth look. To help you out, we have outlined the essential clothes you could choose from when vamping up your closet.
1. Black T-Shirts 
Okay, so I know this sounds like a given. It's important to own the basics first though, before building gothic outfits. 
As you probably already know, black is a staple colour of the movement and should be incorporated into the outfit in some way. T-shirts are a great starting point as they're casual, cheap and can be worn lots of ways.
This girl can be seen wearing this black occult over-sized top with knee high socks to create a simple feminine goth look.
Alternatively, this men can wear graphic black tops like this so showcase all things dark and spooky, like coffins or skulls. 
2. Get Distressed
No matter what type of goth you are or want to be, wearing distressed clothes is super important and i'll tell you why. Life is distressed.

Show the world how you clawed your way through your struggles with a few essential distressed items.
These jet-black ripped skinny jeans can work for both girls and guys and can give you that cutting-edge look you're going for. 


This blouse offers something different by radiating Romantic goth from every angle. This girl looks beautifully sad, isn't that what goth is about?
 3. A Lacey Sexy Something
Hey, you can't blame us for this one. When we think gothic we think seductive, unpredictable and ultimately mysterious. Why can't your style reflect this? 
When you match a lacy crop top underneath a plaid shirt or velvet jacket, you'll be doing exactly that. 
This crop top doubles as a beginners corset to inspire your move to more dark fashion to move from princess of darkness to gothic godess!
Dark Accessories
Accessories are just as important as clothes when piecing together gothic outfit ideas.
If you're starting out as a beginner bat, you might want to give these suggestions a go to get your natural gothic flair going!
Whether you like skulls or spikes, gothic accessories are versatile so I'm sure you'll find something you're looking for! 
1.  King Of The Dead Backpack 
Everyone needs a rucksack for the start of the school or college semester. What better one is there that this? 
This bold and deadly bag is the perfect accomplice for any appreciator of the dead (or un-dead). 
 2. Killer Bullet Bracelet 
A statement piece for any teen looking to go goth! As it is so versatile it would work as an addition to any mens alternative clothing look as well as females.
Channel your anarchic side and be a rebel with this wrist jewelry or similar gothic accessories. 
3. Skull-Breaking Headphones 
Now when we say accessories, let's give you something different. If you're not a massive fan or want to take your look further, add these signature headphones. 
Like your music taste, they're unique and reflect your new cool and creepy style!
4. A Charming Choker 
Nothing says goth more than velvet. This choker has a silky black rose in the center showing off all the beauty in things dark. 
Still very dainty and pretty, this piece of jewelry has the most romantic edge too it and would look amazing against your pale complexion. 
At only $4.99, you can't go wrong. 
Gothic Shoes
 Black is the staple color, as we have already discovered. From chunky black heels to dainty lace boots, any of these style of footwear listed as perfect for the teen goth!
1. Must-have Boots 
Boots come in all shapes and sizes. No style is more important than the other, though. 
However, here are two most common styles of gothic boots to get your creative juices flowing. 
 This pair of sexy lace boots are perfect for the goth glam look, so dramatic and mysterious. This is exactly what you want to achieve! 
 Buckles, buckles, buckles. They're really fashionable in the goth scene making boots like this essential. 
2. Punky Platforms 
If you want to vamp it up and add that extra bite to your outfit, sport a more daring style on your feet with these gothic shoes below!
Made from real leather and reach 4.5 inches, these spiky heels are sexy asf!
Alternatively, be a little daring with these bright red small platformed lolita  style shoes. Let the witty Wednesday Addams come out. 
Many goths wear and own loads, if not all the items we've mentioned here. We hope this guide was useful and has inspired you to take a wonder on the dark side! Check out the best alternative clothing store around if you need to stock up on all your gothic needs - we've got you covered.